See the future of decarbonization and electrification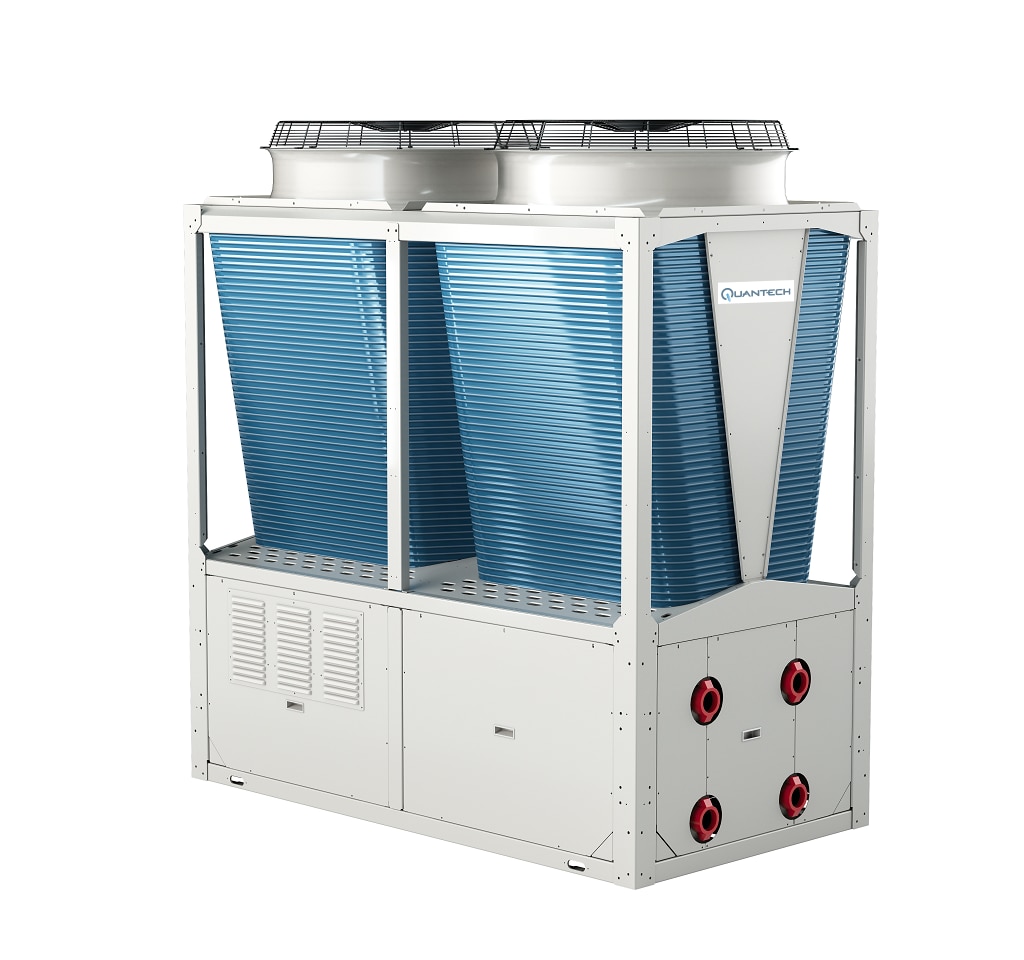 Introducing Quantech's new high efficiency air-to-water inverter scroll heat pump
Building decarbonization is a global necessity, a corporate benchmark, a customer requirement and, increasingly, a competitive advantage. Therefore, Quantech® is helping to meet the need for decarbonization and electrification in the U.S. commercial HVAC market. We're launching an energy-efficient electric water heating and cooling heat pump solution, the Quantech® QTHP1035 Air-to-Water Inverter Scroll Heat Pump, which will be available later in 2023.
The 2-pipe or 4-pipe modular inverter scroll heat pump design of the QTHP1035 offers the broadest operating range, and delivers 140°F (60°C) water in capacities exceeding 3,000 MBH (~1,000 kW). It's designed to be compatible with existing steam and high-temperature water systems, eliminating the need to replace air handlers and terminal heating devices.
The QTHP1035 air-to-water scroll heat pump:
Delivers hot water up to 170° Fahrenheit, surpassing typical heat pump capacities
Is three to five times more efficient than traditional systems, thanks to its innovative double bundle condenser that provides hot and chilled water using the same equipment
Features an efficient design that reduces water and operational costs by as much as 50%
Offers optional ultra-low GWP (global warming potential) refrigerants, R-1234ze and 515b, to further support decarbonization goals
Join us at this year's AHR Expo, where you'll get a first look at the Quantech® QTHP1035 Air-to-Water Inverter Scroll Heat Pump.
Sign up for updates below.